Manufacturing Van and Light Truck Equipment Since 2005
Texas Truck Racks
Texas Truck Racks is the leading truck outfitter in Texas. We specialize in manufacturing durable, custom headache racks and commercial truck equipment. Our equipment is crafted from high-quality steel to ensure optimum productivity for your business. We offer value at competitive prices. We specialize in providing custom headache racks and utility truck parts for your pickups and work trucks.

Visit our shop for premium headache racks, powered hoists, and ladder racks for your pickup, van, KUV or service body.
COMMERCIAL VAN & TRUCK EQUIPMENT
We offer commercial-grade truck bed accessories and a wide selection of utility racks for the service body and utility vehicle. Plumbers, HVAC technicians, and general contractors, find great use with our KUV hoists and winches, service body headache racks, cargo van racks and KUV ladder racks.

All of our equipment is custom designed for nearly all Chevy/GMC, Ford, Ford Super Duty, Toyota, Dodge trucks, cargo vans and KUVs.
FORD TRANSIT 3 BAR UTILITY RACK W/ ROLLER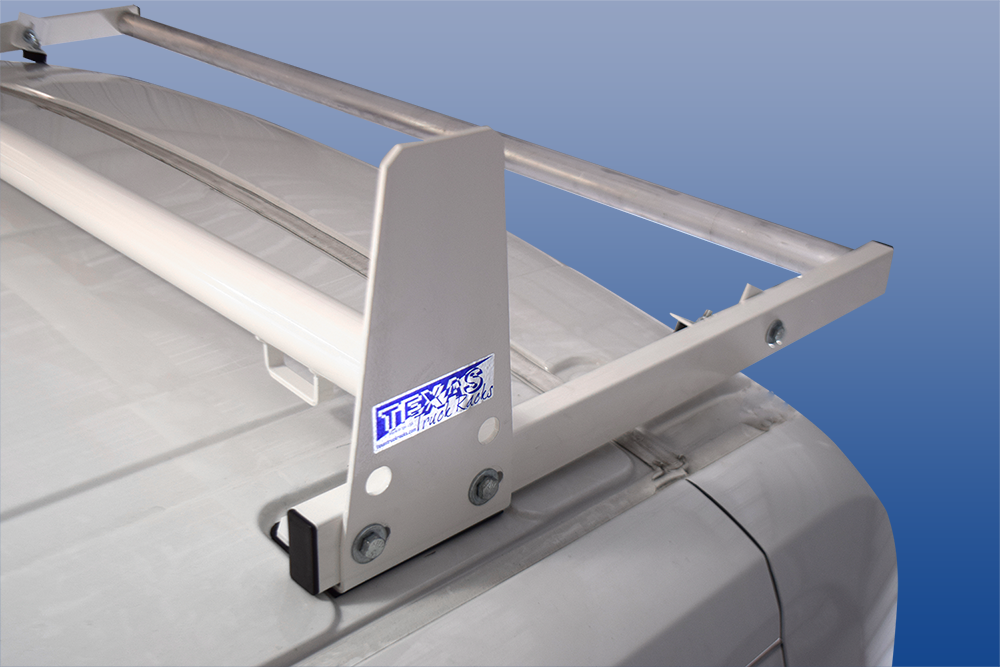 Designed for the Ford-engineered roof mounts and combined with a rear-mounted roller system.
KUV & Van Racks
Pickup & Service Body Truck Racks